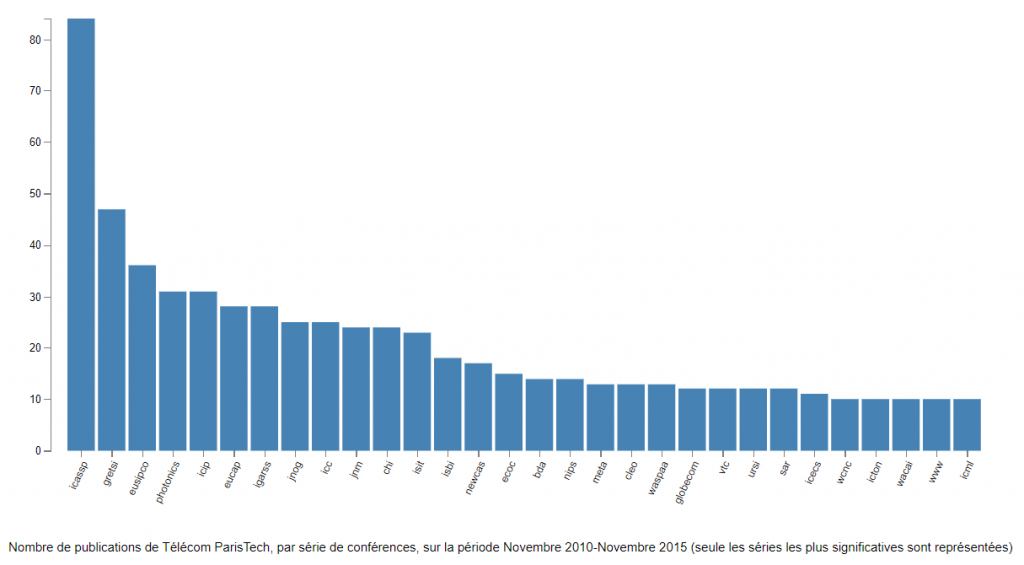 (click to magnify)
Our bibliographic database does not make it easy to highlight conferences and journals where we publish often. The semantic approach that we started with the SemBib project provides answers.
As part of the SemBib project, a semi-automatic work was done to identify entities that are significant from this point of view. In particular, it was to list the scientific conferences where we publish. In a future post we will present the method of deduplication and consistency of references.
Let's illustrate the problem: the ICASSP conference is present in the database with 30 different titles for more than 80 publications.
We published 2190 articles in 1340 conferences from November 2010 to November 2015. Above, a chart of the series of conferences where we have published the most.